---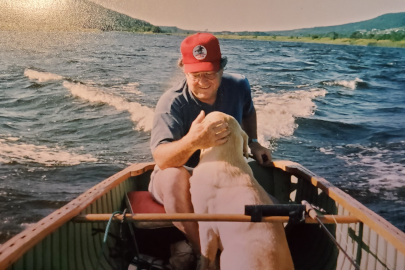 Fish & Stay
Bring a group of friends or introduce young family members to a classic fly-fishing vacation.
Or call today 1-902-235-2737 to book your Cape Breton Fishing Getaway
---
Salmon Fishing on the Margaree
This cedar-clad inn sits near a profusion of salmon pools, just across the river from East Margaree.
Not only beautiful, the Margaree River is one of the only Atlantic salmon rivers in Nova Scotia that still produces good runs of 'the greatest of all fish'. The Margaree has been described as the 'Cadillac of Salmon Rivers' and there are anglers from all over North America and Europe who return to its banks every year.
From the deck of the Salmon Pool you can observe the river just 6km from where it finally empties into the Gulf of St. Lawrence. Fish at dawn, rest during the day, and return to the pools in the evening.